Blog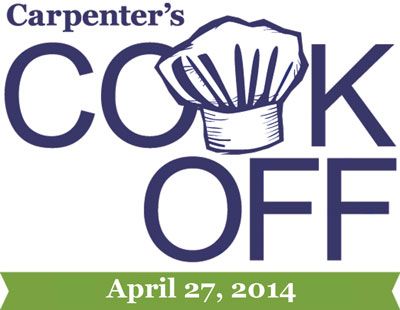 Monday - March 3rd, 2014
As our biggest event of the year draws closer, preparations for Carpenter's Cook-Off are in full-swing. Cook-Off is brought to you annually through collective efforts between the shelter, restaurants, sponsorships, and donors.
Members of our Host Committee are part of an elite circle of individuals providing financial support for the event.
They are invited to our exclusive Host Committee Reception on Thursday, March 27 as a benefit of membership. This year's reception will start at 6 p.m. at Port City Brewery in Alexandria.
Got eyes for this event but not a member of Host Committee? There's still time to join. Take a look at the options and packages.
Top Chef $500
Four event tickets (2 adult, 2 children)
Invitation for two to pre-event reception
Carpenter's Shelter house pin memento
First preview and bidding opportunity for one of a kind auction items
Name in Cook-Off program
Recognition on Carpenter's Shelter website
Connoisseur $250
Two event tickets
Invitation for two to pre-event reception
Name in Cook-Off program
Recognition on Carpenter's Shelter website
Foodie $150 
One event ticket
Invitation to a pre-event reception
Name in Cook-Off program
Recognition on Carpenter's Shelter website
If you are interested in becoming a member of Host Committee please call or email Courtney Bishop. (703) 548-7500 x205.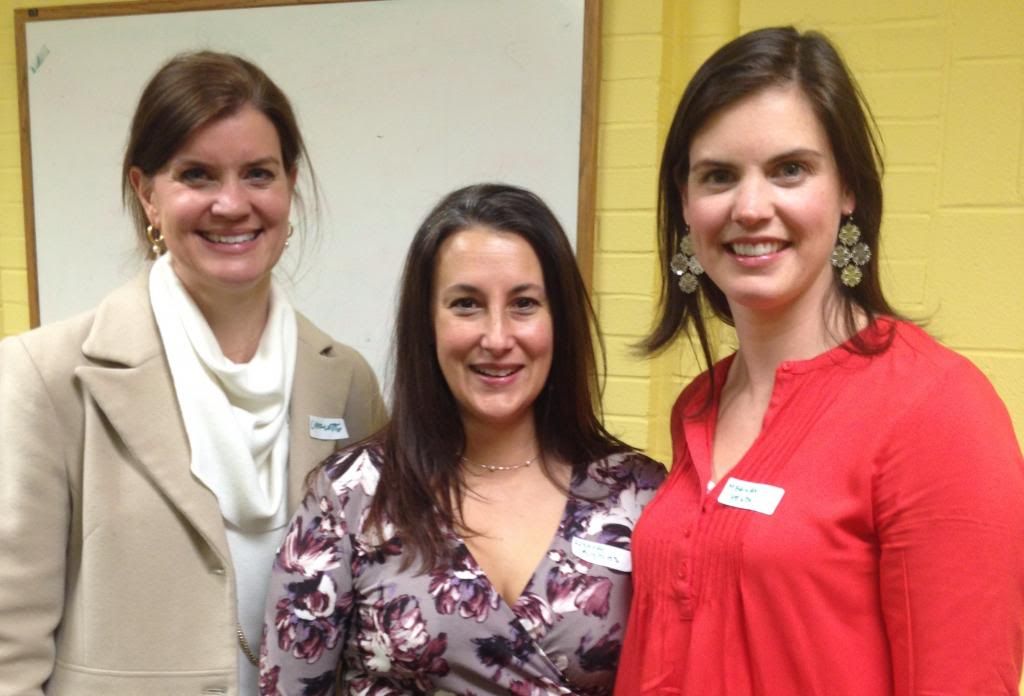 Monday - February 24th, 2014
Carpenter's Shelter hosted an open house on Thursday, Feb. 20 for potential new members to join our Circle of HOPE program. Circle of HOPE is an internal giving circle where members commit to an annual contribution of $250 and have the opportunity to bring their families and children to the shelter for service days.
Ten families attended the event. First they viewed a video about second chances here at the shelter and then were taken on a tour of the building. Tours are an integral part of connecting the local community with life inside the shelter. Seeing how residents live illuminates how effective contributions really are for the shelter.
During the tour, families had the opportunity to meet a previous client who is now living successfully on his own. Patrick Owens has been gone from the shelter since June 2013 and now lives in Arlington, Va. He works two jobs, one at Virginia Hospital Center and one at The Smithsonian.
Mr. Owens' story is unusual because he used to volunteer at Carpenter's Shelter back when we were located on Duke Street. It wasn't until many years later that Mr. Owens came to Carpenter's looking for shelter and assistance.
Once here, Mr. Owens worked with case management and our volunteer physician on his personal health. Thanks to Dr. Rogers, our case management, and Mr. Owens' hard work, he was able to move out of the shelter in just a few months.
Watch a clip from Mr. Owens' speech
To wrap-up the open house, guests were treated to refreshments and conversation.
Any family or individual who cares about ending homelessness is encouraged to join! Membership is established by a $250 contribution per calendar year, which directly supports Carpenter's Shelter operations and programs. Join today!
Tuesday - February 18th, 2014
We love our volunteers and donors not just for their thoughts and support but also because of their overwhelming compassion to go above and beyond on holidays like Valentine's Day.
Parents and children at Carpenter's Shelter received Valentine's Day gift bags from generous, long-time volunteer Mary Kate Holland last week. The gift bags were made by the Daisy Girl Scout Troop at Grace Episcopal School where Holland teaches. The troop painted canvas bags and gave them to Holland and she handed them out on Wednesday, Feb. 12 to parents after our weekly parenting class.
Inside the gift bags were basic toiletries and the volunteers also included Valentine's themed stickers for the children.
It's outstanding how much an act of kindness can effect others, especially those who need it most. Everyone wants to feel loved on Valentine's Day, including our clients.
Our volunteers and donors provide invaluable support. Show your love for our shelter by checking out our Amazon Wish List.
We'd like to give a big thank you to the Daisies, Holland and the other Wednesday volunteers for their participation in making our clients feel loved on Valentine's Day this year!