Blog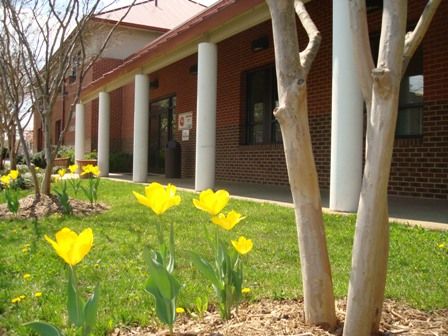 Monday - August 18th, 2014
At Carpenter's Shelter we are constantly striving to make our programs as efficient as possible in order to better serve our clients and community. We are regularly searching for innovative ways to better serve Alexandria's homeless population. Recently, the shelter has evolved and undergone some changes that we want to communicate to our valued volunteers, donors, and community members.
The Homeless Service Assessment Center (HSAC) was created to screen homeless and at-risk individuals in order to better assess their needs and detect potential barriers before entering shelter. Over the past year, the program has been housed at Carpenter's, however, on August 1st the program transitioned to the City of Alexandria's Department of Community and Human Services. The purpose of this move is to help streamline the HSAC program in order to reduce redundancies within the homeless service field. This change will allow us and the City to better serve the needs of the homeless community and better connect them with other homeless service agencies throughout Alexandria. Now, any family or individuals seeking shelter in the City of Alexandria will call one number for immediate assistance.
Equally, the need for Permanent Supportive Housing (PSH) has begun to rise in Alexandria. Supportive housing gives individuals and families more stability while providing them with a cost-effective combination of affordable housing and services that allow them to lead more productive lives. Carpenter's has taken the initiative to reduce our shelter space from 80 beds to 60 beds in FY2015 in order to meet the needs of supportive housing.
Carpenter's Shelter has begun the process of working with HomeAid, a national non-profit that builds and renovates multi-unit shelters. The goal is to remodel our rooms that are no longer in use and transform them into Permanent Supportive Housing units. We will be creating 8 micro-units; 4 on the male floor, and 4 on the female floor. The new tenants will pay no more than 30%-50% of household income towards rent. Tenants will receive therapeutic services and case management through the City of Alexandria's Community Service Board (CSB), which provides all City mental health, intellectual disability and substance abuse services.
We are constantly working to improve our programs and shelter in order to better serve the needs of our clients and greatly appreciate the continued support of our volunteers, donors, and community.